You found a very rare WMdoll 160cm A cup review!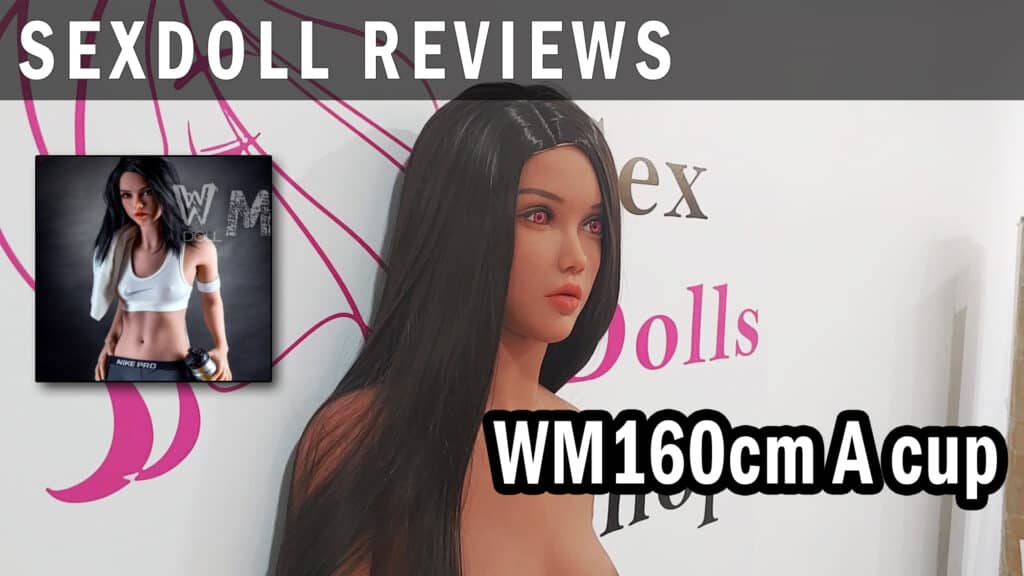 WMdoll is surely one of the most prestigious factories in China. They are well-known and established and their dolls are well built and durable.
| | |
| --- | --- |
| BRAND: Original WMDOLL | MATERIAL: TPE |
| HEIGHT: 5'2 (160cm) | BRA SIZE: A |
| WEIGHT: 75 lbs (34kg) | VAGINA DEPT: 6.7″ (17cm) |
| BUST: 27.1″ (69cm) | ANAL DEPT: 6.7″ (17cm) |
| FOOT: 8.2″ (21cm) | ORAL DEPT: 5.5″ (14cm) |
| WAIST: 22″ (56cm) | HIP: 36.6″ (93cm) |
wmdoll 160cm A cup review
This doll will be particularly appreciated by people liking girls with a regular boob size and a beautiful big butt. She has a large and round butt and it looks like she was made to have doggy-style sex.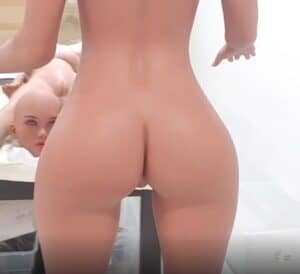 In my opinion, her only drawback would be her labia. They build her with very thin labia and I don't think it looks that good on a TPE sex doll.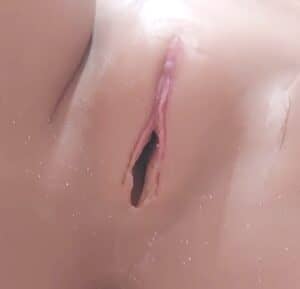 wmdoll 160cm A cup review
She is the first model built with accurate love hole placement. After many years of getting complaints regarding realistic vagina and anus placement, WM finally decided to correct the mistake.
Please note that the doll in the promotion pictures is light tan while the doll in the review video below has tan skin. She is noticeably darker than the one in the promotion pictures.
Here is our 10 points wmdoll 160cm A cup review:


1. Promotion pictures likeness: 10/10
The doll in real look exactly like the one in the promotion pictures.

2. Skin: 8/10
The skin is soft and pleasant to touch. She was built with ultra-soft skin which makes her feel very soft but is also much more fragile. Please refer to our ultra-soft VS soft skin video for more information. TPE skin is always a little oily, be aware!


3. Boobs: 7/10
The boobs have a very natural shape and will surely please the 0.005% of you who like smaller breasts ?. Because they have no hollow possibility (no pocket of air inside) I think they feel a little too firm compared to natural breasts. It may be only a question of taste though.


4. Labia realism: 5/10
Her labia wasn't my cup of tea. I personally do not care about labia on a sex doll but for those of you who like to have realistic labia, you will be disappointed with his one. Refer to the video below.


5. Butt realism: 8/10
She has a beautiful butt. Butts like this can only be found in heaven.


6. Hands: 9/10
The hands are well done. The articulated fingers are a fantastic enhancement compared to wire fingers.


7. Holes placement: 10/10
They did a very good job! Between you and me, it was about time. I'd say the hole placement on this doll is perfect.

8. Weight: 8/10
At 75-77 ish, she is on the heavy side for me. She is maneuverable, but right on the limit. If you are a strong dude, go for it. If you have back problems, she might not be the one for you.

9. Articulation: 9/10
The articulations for that model were perfectly adjusted. They were squeaking a little. It happens frequently, that's just how sex dolls are made.

10. General impression: 9/10
Like most of the WM dolls, this model is a beautiful piece of work. She looks realistic, she has a natural and yet very sexy figure, a beautiful butt, and some small realistic looking boobs. I would have liked to have her a bit lighter, on the other hand, she is tall. Her height is the one of a real person which also explains her weight.
Watch our WMdoll 160cm A cup review video now!
BACK TO OUR LATEST SEX DOLLS REVIEWS PAGE
Pros & Cons
Beautiful and realistic figure
Nice big butt
Nice large hips
Love Holes correctly placed
Articulated fingers
Labia badly designed
A little heavy