Stunning review of a stunning body!
WMdoll 159cm G cup Review
WMdoll is surely one of the most prestigious factories in China. They are well-known and established and their dolls are well built and durable.
| | |
| --- | --- |
| BRAND: Original WMDOLL | MATERIAL: TPE |
| HEIGHT: 5'3 (159cm) | BRA SIZE: G |
| WEIGHT: 81.5 lbs (37kg) | VAGINA DEPT: 7″ (18cm) |
| BUST: 35.4″ (90cm) | ANAL DEPT: 6.3″ (16cm) |
| FOOT: 8.2″ (21cm) | ORAL DEPT: 4.7″ (12cm) |
| WAIST: 22.4″ (57cm) | HIP: 35.4″ (90cm) |
Here is our 10 points WMdoll 159cm G cup Review:


1. Promotion pictures likeness: 10/10
The doll we are reviewing today was a customized order by one of our customers. He wanted me to inspect the doll before he receives it so I decided to make a full review of the doll. Therefor, it is difficult to say if the doll looks like the marketing pictures, there are no marketing pictures for this particular model.
However, I can confirm that the body looks the same as the 159cm G cup body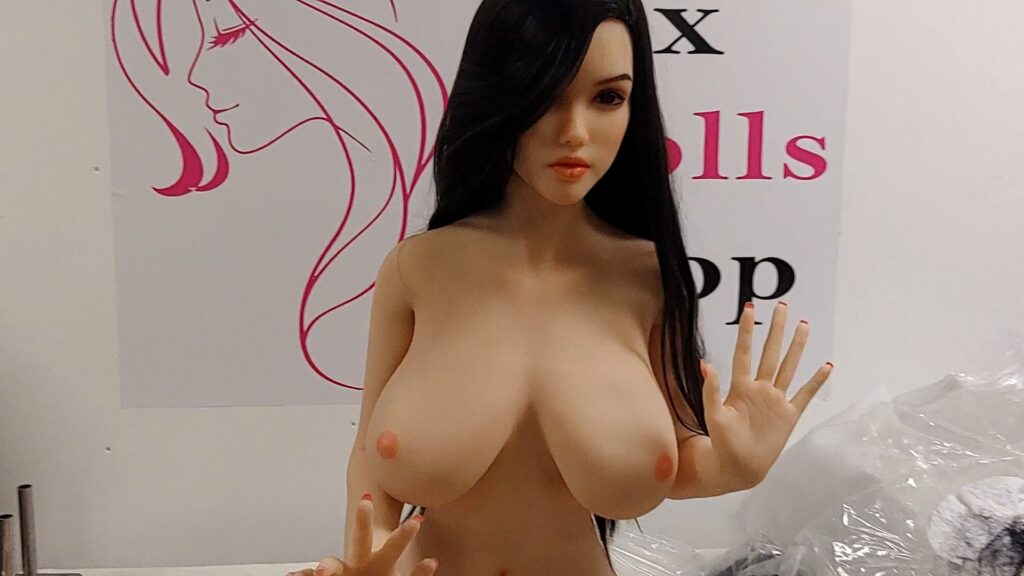 2. Skin: 9/10
This doll has the default skin and I was quite surprise to see that it was not as firm as it used to be. Is it a one time luck thing? I have no idea. Although it is clearly firmer than the ultra-soft skin, it is still soft enough to allow some butt jiggling, which was totally impossible with the default skin.

The customer ordered the doll with the realistic body realism which gives it a nice touch of realism. You can see some veins, capillars as well as some intentional skin imperfections like small moles.


3. Boobs: 9/10
I really liked these boobs. Thye have a greats shape, they look and feel very natural. The ones on this doll are made with gel breasts. They felt great. The only reason I don't give them a perfect note is because I am extremely picky in term of boobs. Perfect boobs would fall on the side a little like real boobs.

Sexdolls factories haven't succeeded in achieving that yet. I admit it, it is a tough challenge!


4. Labia realism: 6/10
Nope! That was not well done. It looks to be like they butched the labia job on this model.
WMdoll 159cm G cup Review


5. Butt realism: 7/10
The butt is pretty well done, the shape is good, the type of skin allowed it to jiggle a little. I think the butt should giggle more though. Why not offering a gel butt?



6. Hands: 9/10
Well done! Pretty realistic. The hands articulated fingers are fantastic. They need to come up with a solution to have the fingers stop poking out of the fingers to get a perfect note.


7. Holes placement: 9.5/10
The LHP (Love Holes Placement) is pretty accurate. The 0.5 note missing may be just me not seeing correctly.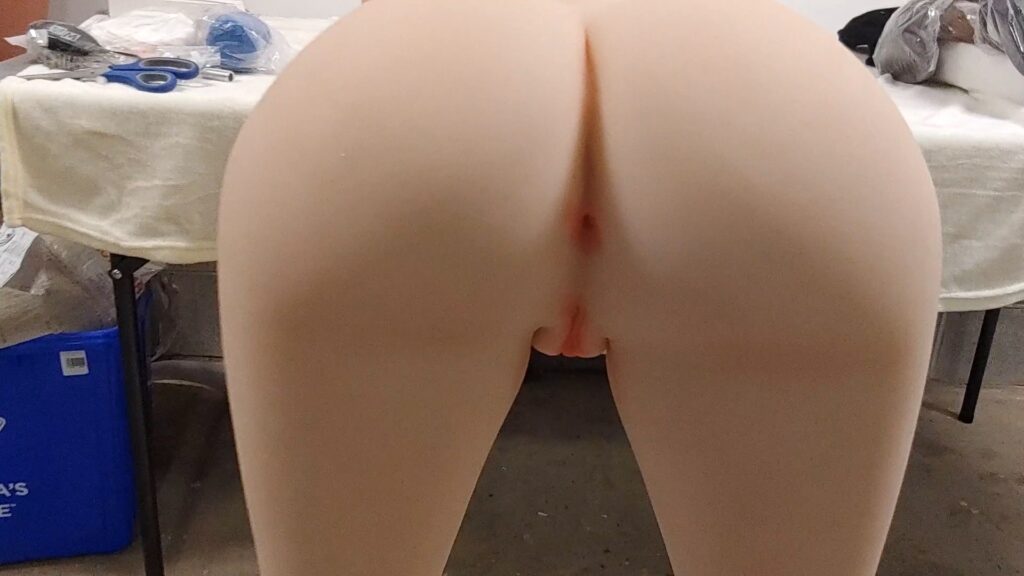 8. Weight: 7/10
At 80lbs, she is rather one the heavy side. You need to make sure that you can carry that weight. Never under estimate the weight of a doll!

WMdoll 159cm G cup Review
9. Articulation: 10/10
The articulations for that model were perfect, like 99% of all WM dolls. They are really good at adjusting them.
10. General impression: 8.5/10
I really liked this model. I think the figure is really attractive. The boobs are amazing, they look and feel very natural. The holes placement is well done. I am not a labia man so I do not care about the badly designed labia. My only issue with this doll is the weight. If it is the first time you are purchasing a doll, you may want to look for a lighter model.
If you are used to sexdolls, are a boobs lover, know how to maneuver a doll and feel the weight is not an issue, then go for it, you will like her.
Watch our WMdoll 159cm G cup Review video below
Pros & Cons
Beautiful figure
Realistic looking boobs
Correct LHP
Default skin surprisignly soft
Poorly designed labia
On the heavy side