Stunning review of a stunning body!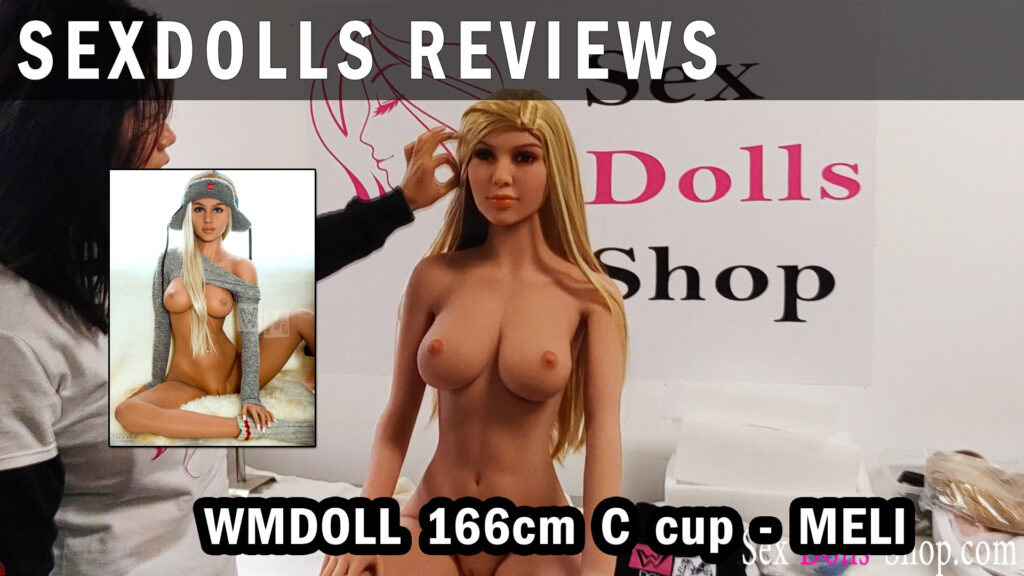 WMdoll 166cm C cup Review
WMdoll is surely one of the most prestigious factories in China. They are well-known and established and their dolls are well built and durable.
| | |
| --- | --- |
| BRAND: Original WMDOLL | MATERIAL: TPE |
| HEIGHT: 5'4 (166cm) | BRA SIZE: C |
| WEIGHT: 72 lbs (33kg) | VAGINA DEPT: 6.7″ (17cm) |
| BUST: 30″ (77cm) | ANAL DEPT: 6.7″ (17cm) |
| FOOT: 8″ (22cm) | ORAL DEPT: 5.1″ (13cm) |
| WAIST: 23.6″ (60cm) | HIP: 31.4″ (80cm) |
Here is our 10 points wmdoll 166cm c cup review:


1. Promotion pictures likeness: 10/10
This body and this particular head, which is the WMdoll head #266, is very resembling to what you can see on the promotion pictures. There is nearly no difference.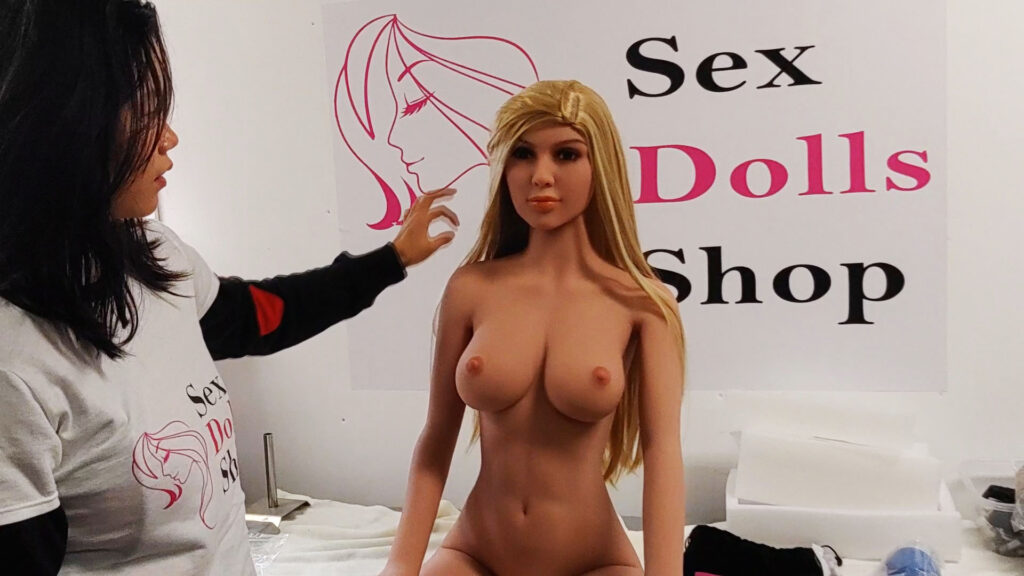 2. Skin: 9/10
This doll has the soft skin. In my opinion, it is a perfect compromise between the fragile ultra-soft skin and the firmer default skin. This one is softer but is still more resistant to scratches than the ultra-soft/jelly skin.

The customer ordered the doll with the realistic body realism which gives it a nice touch of realism. You can see some veins, capillars as well as some intentional skin imperfections like small moles. I can't give a full 10 because we are not there yet. I'll give that note when I'll see/feel skin that is exactly like the human one. I am maybe too picky.


3. Boobs: 9/10
These hollow boobs are fine. The shape of it is very attractive. Their newer models have now a shape that looks a little more natural in my opinion -they are not as round- but still, these here are extremely attractive and they feel great as well.


4. Labia realism: 6/10
Nope! That was not well done. It looks to me like they butched the labia job on this model. I personally do not really care because I am more a boobs man than a labia man however, for those of you who are looking for well designed labia, you won't be pleased with this one.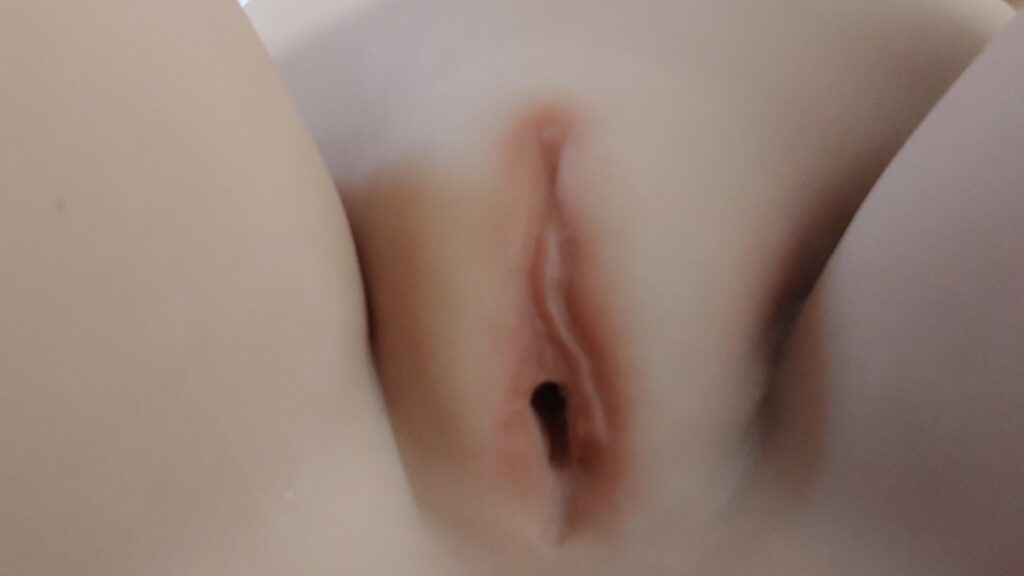 wmdoll 166cm c cup review


5. Butt realism: 8/10
She has a fabulous butt! It just looks gorgeous and, on top of that, the one we have with the soft skin is jiggly. My only regret is that the butt hole is not correctly placed on this one.



6. Hands: 9/10
Well done! Pretty realistic. The hands articulated fingers are fantastic. They need to come up with a solution to have the fingers stop poking out of the fingers to get a perfect note.


7. Holes placement: 7/10
The LHP (Love Holes Placement) is not accurate. It is actually one of the last models that were made with inaccurate holes placement. All their newest models have correct LHP.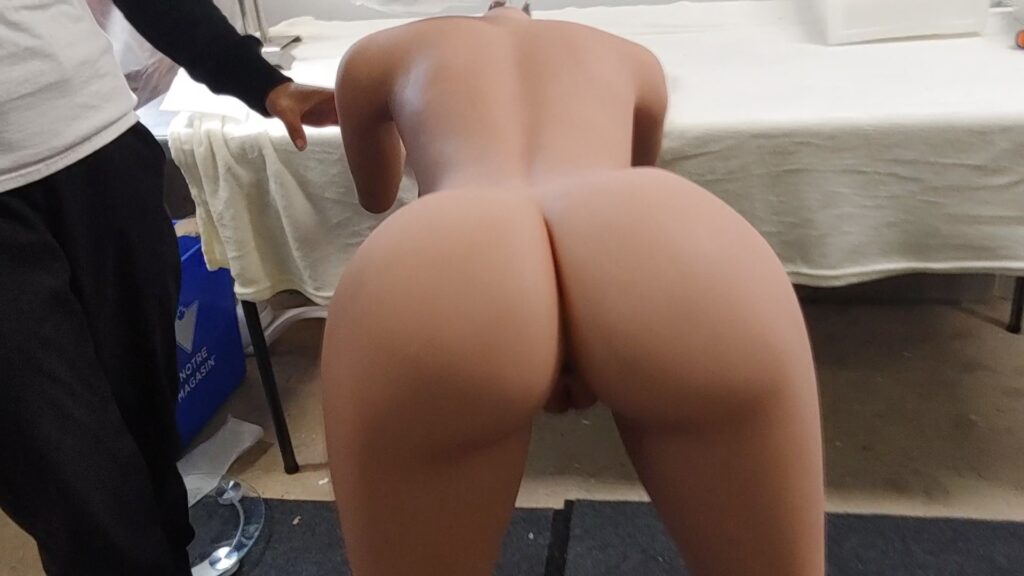 8. Weight: 7/10
At 68.6lbs (30kg), she has an acceptable weight. You'll be able to maneuver her without much trouble.

wmdoll 166cm c cup review
9. Articulation: 10/10
WMdoll always perfectly adjust the articulations on their dolls. They are not too stiff, not too loose, the legs are stiffer than the arms because they support more weight, just as it should be.
10. General impression: 9/10
I really like the wmdoll 166cm C cup model. The figure is extremely attractive. She looks like a very fit and sexy young lady. If I am not mistaken this is the most sold WM doll model of all time. She is certainly my most popular. She has a realistic height and her weight allows to move her around and maeuver her without any problem.
If this is the model you are looking to buy, I don't see why you shouldn't. Go for it!
Watch our wmdoll 166cm c cup review video below
Pros & Cons
Very attractive figure
Relatively light
Beautiful butt
Perfectly adjusted articulations
Looks the same as in the marketing pictures
Butt hole is not corrrectly placed.
Unrealistic labia design.