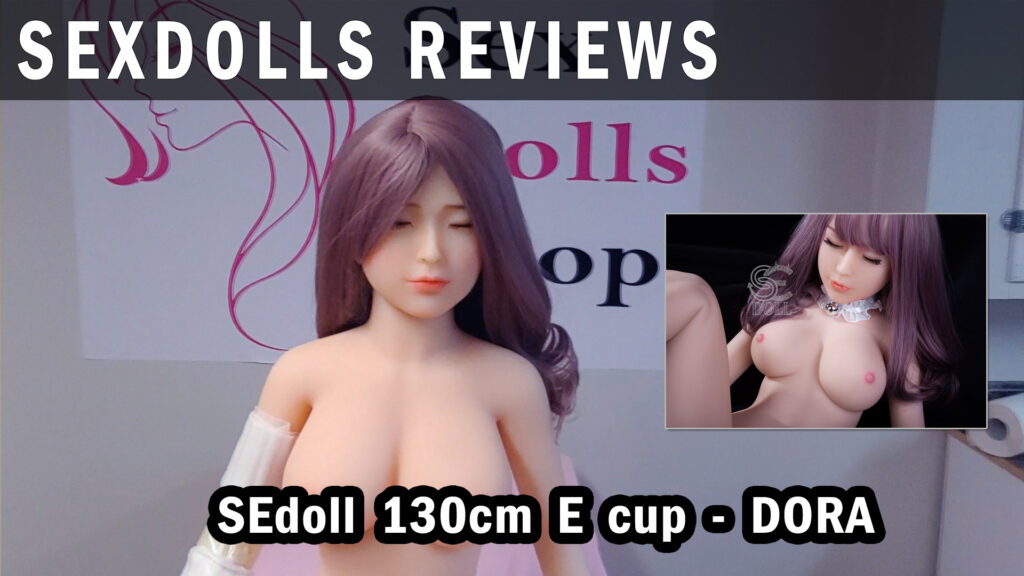 SEdoll 130cm E cup review
SEdoll is a Jinsan company which is also producing OR, YL and WM dolls. Their dolls are well constructed although a little different than WM, the latter being higher in quality in my opinion.
SEdoll started to be more popular in 2019 and produces highly attractive models that will surely catch your eyes.
| | |
| --- | --- |
| BRAND: Original SEdoll | MATERIAL: TPE |
| HEIGHT: 4'2 (130cm) | BRA SIZE: E |
| WEIGHT: 50.7 lbs (23kg) | VAGINA DEPT: 7″ (18cm) |
| BUST: 24.4″ (62cm) | ANAL DEPT: 5.7″ (14.5) |
| FOOT: 6.8″ (17.5cm) | ORAL DEPT: 3.5″ (9cm) |
| WAIST: 16.5″ (42cm) | HIP: 26″ (66cm) |
Here is our 10 points SEdoll 130cm E cup review:


1. Promotion pictures likeness: 10/10
The product is exactly like the one on their promotion pictures. You may need to give the wig an aircut to achieve the same hair appearance result though.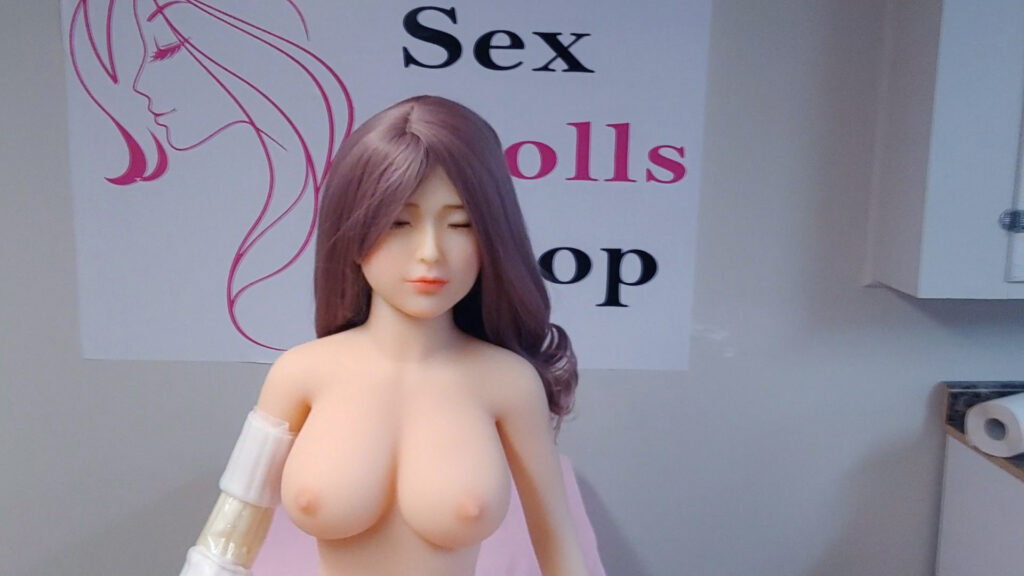 2. Skin: 9/10
The skin is regular TPE. It is much more resistant to scratches than the ultra-soft TPE but also slighly less enoyable in my opinion. I used to mix up skin softness with realism which was a mistake.

Humans also have very hard spots on their bodies, like the arms, the ribcage and the legs, as an example. I guess the softness of the skin is a question of preferences. Some prefer it soft while others do not mind harder skin as long as the important parts are soft enough.


3. Boobs: 8/10
The boobs are fine. They are smaller in reality than what you expect only by looking at the marketing pictures. The doll itself is small, the boobs are proportionally built.


4. Labia realism: 8/10
Thy did a quite good job on this model. It is not the best but it looks much better than most of the models I have seen until now.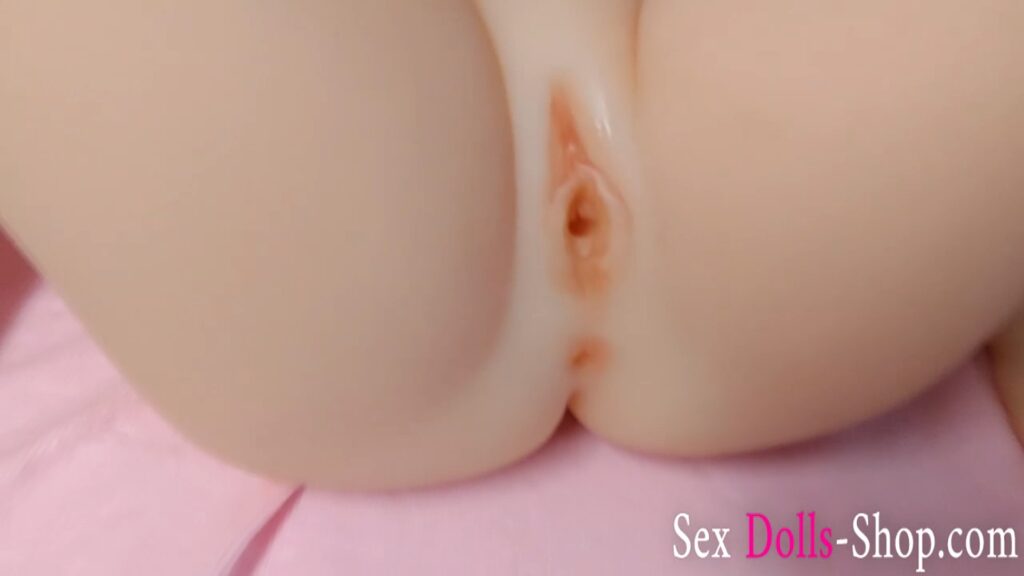 SEdoll 130cm E cup review


5. Butt realism: 6/10
I was unfortunately not impressed by this butt. The form itself was badly designed, the butthole looks very average and the default skin prevents it from gliggling.



6. Hands: 6/10
The hands look ok however, the fingers leaves to be desired. Nowadays, with big brands offering the articulated fingers, some even for free, they should at least be able to offer very rigid fingers for models where the articulated ones are not available, like this one for instance.


7. Holes placement: 7/10
The LHP (Love Holes Placement) is not accurate however, the butt and the vagina are still accessible from behind.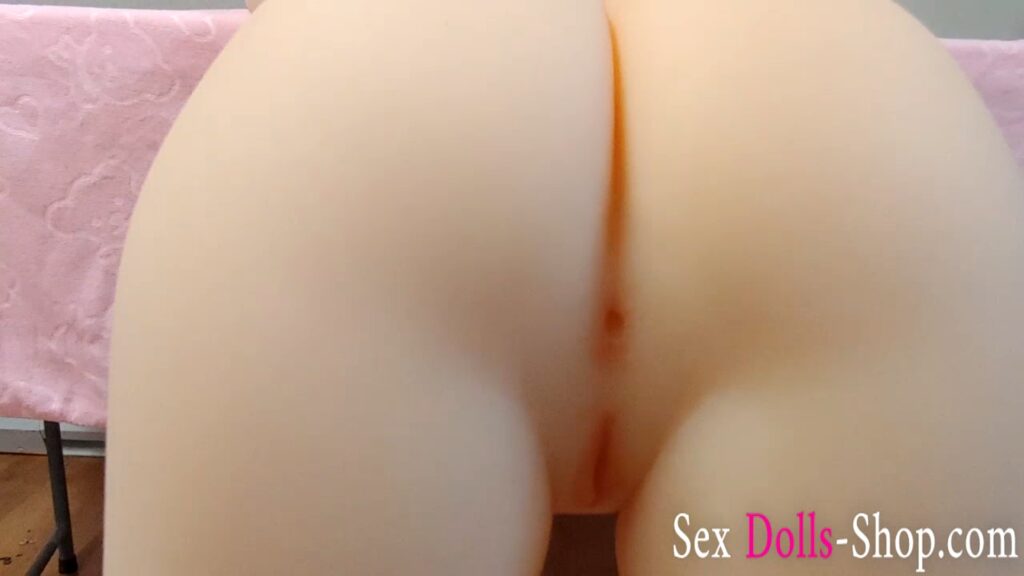 8. Weight: 10/10
She is very light! Even lighter than what you can see on the factorie's documentation. She weighed only 39lbs. on the scale which would mean about 41 lbs. with her heads on. This is extremely light for a doll and is surelly a huge positive point for her.

SEdoll 130cm E cup review
9. Articulation: 7/10
The articulations for that model were a little too rigid for a small doll like this one. It is still maneuverable but I think they should have been looser. She does not have a lot of weight to sustain so overly tightened articulations is not required in this case.
10. General impression: 7/10
This is a very attractive and a very light an easy to maneuver model. That being said, I have the feeling that the quality is lacking. SEdoll should aime to build better quality doll. The butt is not well designed and the hands are cheaply made.
If you are a seasonned sex doll owner and you are looking for more realism, I am not too sure you will be satisfied with this one however, If you are looking for a small doll and this is your first purchase, I'd say go for it.
Watch our SEdoll 130cm E cup review video below
Pros & Cons
Light an easy to maneuver
Attractive model
Unattractive butt
The hands quality could be better