Important WM 163cm H cup review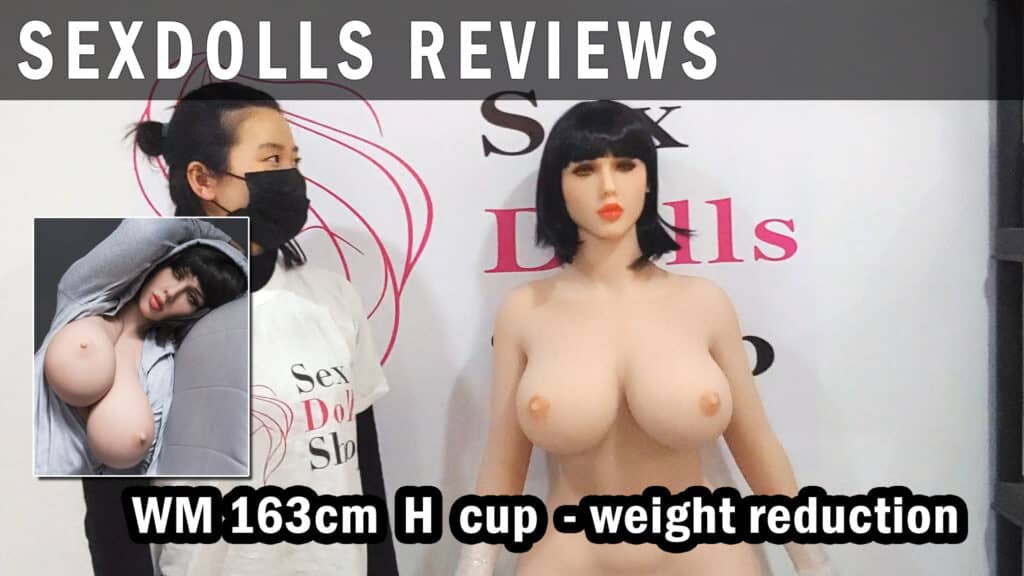 WMdoll is surely one of the most prestigious factories in China. They are well-known and established and their dolls are well built and durable.
| | |
| --- | --- |
| BRAND: Original WMDOLL | MATERIAL: TPE |
| HEIGHT: 5'4 (163cm) | BRA SIZE: H |
| WEIGHT: 107 lbs (48.5kg) reduced to 80 lbs (36kg) | VAGINA DEPT: 6.7″ (17cm) |
| BUST: 37″ (96cm) | ANAL DEPT: 6.7″ (17cm) |
| FOOT: 8.2″ (21cm) | ORAL DEPT: 5.5″ (14cm) |
| WAIST: 26″ (67.5cm) | HIP: 44.5″ (113cm) |
WM 163cm H cup review – Weight reduction
This model is certainly among the most popular WM has to offer in regards to chubby dolls. Curvy dolls are attractive but their main issue is the weight. Having to maneuver a 100lbs + doll is certainly not a task that everyone can successfully do.
This is exactly why we ordered this one with the weight reduction option. Is it worth it? Does it work? How does the doll feel?
First, you need to know that the weight reduction option is not compatible with the ultra-soft skin. It has to be built with the default skin. It is not an issue at all, you just need to know it.
The doll we ordered had gel breasts which feels great. The weight reduction really works. The doll is about 30 pounds lighter than the original weight, which is really a big deal.

There are 2 drawback though:

1. The butt is very, very firm. No giggling going on there.
2. The skin sometimes folds weirdly when you bend some limps. Watch the video below for more information.
Otherwise the doll is pretty much as pictures on their promotion content. You won't have any bad surprises there.
Here is our 10 points WM 163cm H cup review:


1. Promotion pictures likeness: 8/10
The photoshoot is extremely professional and well done. It is the only reasons why I give it a 8 out of 10, otherwise, it is the exact same doll.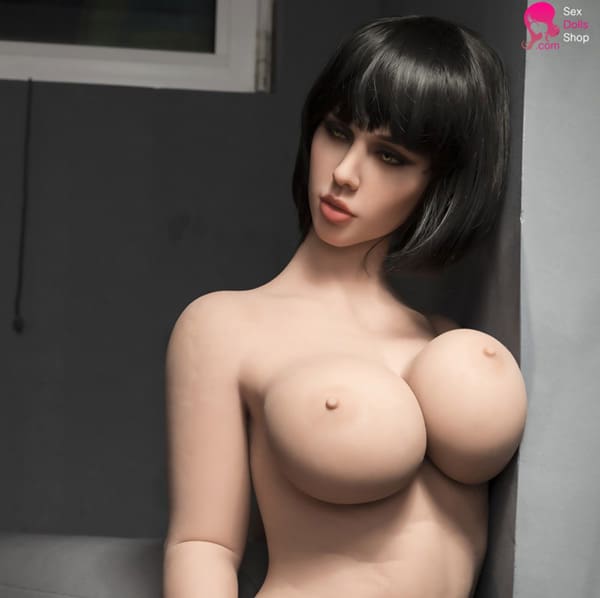 2. Skin: 8/10
The skin is WM's default skin. It is resistant, does not tear easily and is still soft. I prefer softer skin but it is only a question of personal taste.


3. Boobs: 8/10
The boobs are great to touch. I don't give them the perfect note because I have touched sex doll's boobs that felt more realistic but you will not be disappointed with these ones.


4. Labia realism: 6/10
The labia on this one doesn't look very realistic in my opinion. Thin labia on a sex doll does not look good. Again, it is a question of personal taste.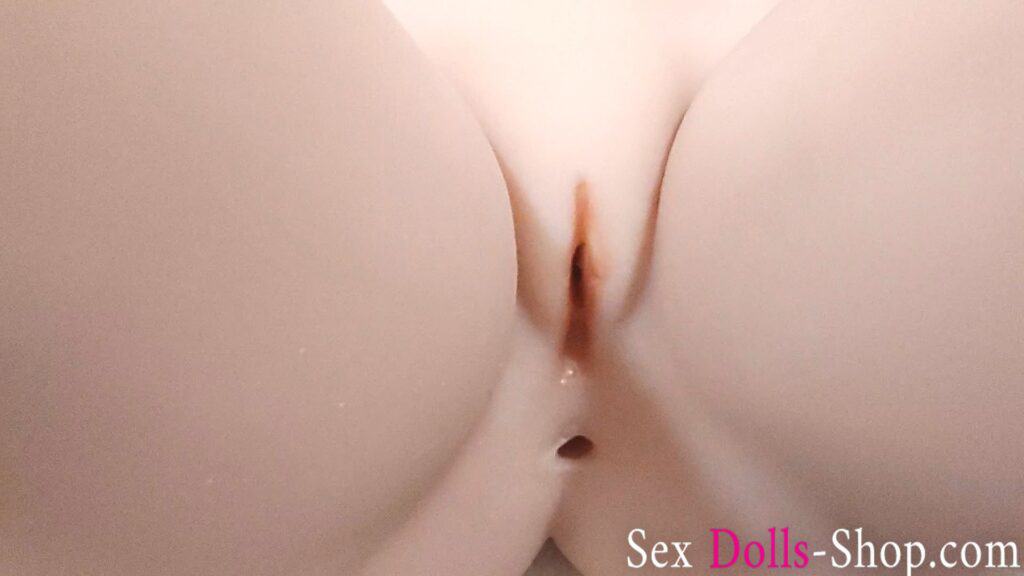 WM 163cm H cup review


5. Butt realism: 6/10
This model has a great big butt however, it's only there to admire. The weight reduction option with it's foam core makes it much too hard. It doesn't giggle at all. I don't think that butt lover will be pleased with the weight reduction option on this one.



6. Hands: 9/10
WM's articulated fingers are great! The only drawbacks which all hands have: sooner or later, the fingers' "bones" will poke out of the skin. It is the same issue as with their default fingers. They haven't found a way to address the issue.


7. Holes placement: 6/10
The hole placement on this model is incorrect. Most of their older models have incorrect hole placement. The vagina is difficult to access from behind unless you arch the back a lot.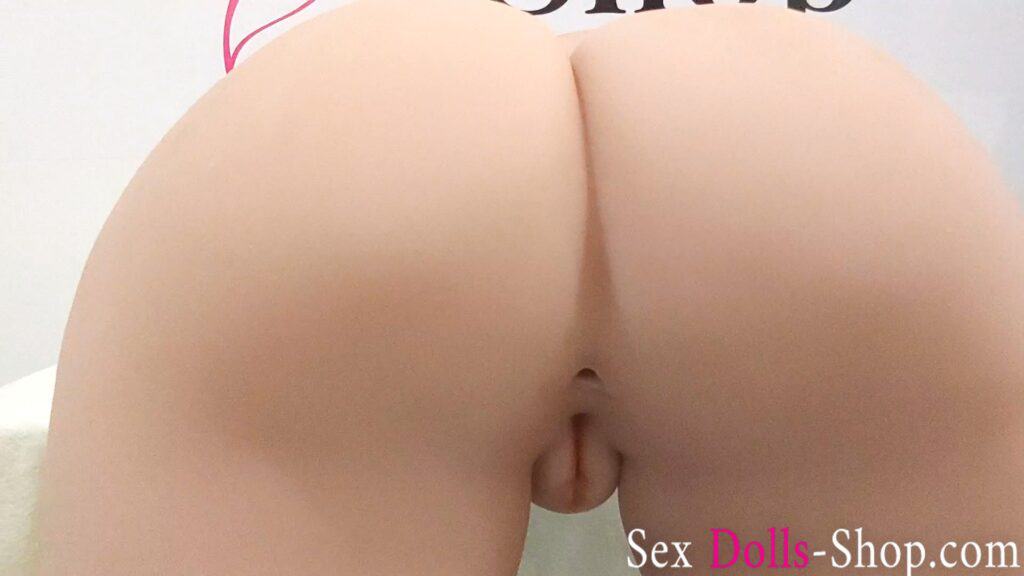 8. Weight: 7.5/10
She weighs about 82lbs with her head on. It is really the maximum I could personally handle. The weight reduction option really does it's job here.
WM 163cm H cup review

9. Articulation: 9/10
The articulations for that model are very well done. The missing point is for the creaking you can hear sometimes. 99% of all dolls make some small noises when you move the articulations.
10. General impression: 8/10
I am not a fan of big chubby dolls but I think this one is attractive. I am not sure at all butt lovers would be please with the weight reduction option. If you are in love with this model and have no problem with the hard butt, then this one is for you.

If you are a butt lover and think you can handle the 110lbs, then do not choose the weight reduction option. Think about it carefully, 110lbs of dead weight is extremely heavy.

Watch our WM 163cm H cup review video below
Pros & Cons
Light for a chubby doll her size
Beautiful WM doll work craft
Looks pretty much like the marketing pictures
The weight reduction option makes the butt very hard
The weight reduction may create weird folds when you bend some limps