Do not miss our GameLady Tifa Review!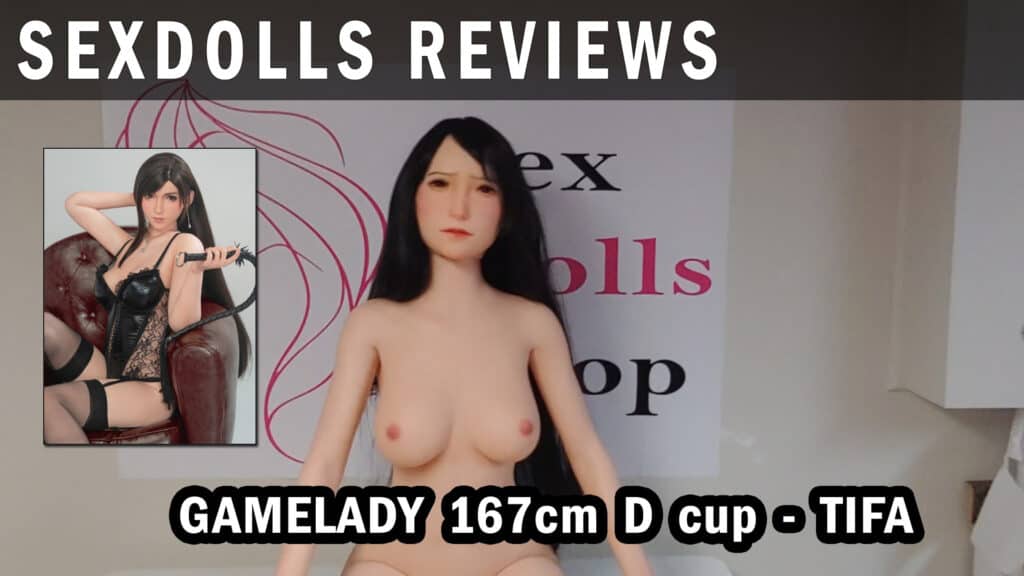 GameLady is a new brand (as of August 2022) producing highly resembling sexy gaming characters.
| | |
| --- | --- |
| BRAND: Original GAME LADY | MATERIAL: SILICONE |
| HEIGHT: 5'6 (167cm) | BRA SIZE: D |
| WEIGHT: 77.1 lbs (35.5kg) | VAGINA DEPT: 6.7″ (17.5cm) |
| BUST: 32.2″ (82cm) | ANAL DEPT: 6.3″ (16cm) |
| FOOT: 8.2″ (21cm) | ORAL DEPT: 4.7″ (12cm) |
| WAIST: 22.8″ (58.5cm) | HIP: 39.3″ (100cm) |
As we speak (August 2022), Gamelady is a new brand in the sexdoll market. We still have to wait and see if their skin and skeleton can pass the time test. They had the genius idea to bring to life, so to speak, some sexy game characters. And the sex doll community is cheering!

The intention here is clearly to offer a high quality series with ton of premium options that come per default with any of their dolls. Body painting, EVO skeleton, articulated fingers, gel breasts, no bolts standing feet is all offered for free. And they even offer pretty cool Premium outfits for free with their dolls.
They have also released a head with movable jaws, which is a long awaited enhancement in the sex doll community. This is exactly what I choose to review.


Here is our 10 points GameLady Tifa Review:


1. Promotion pictures likeness: 8/10
I can't give the full note on this one because the Tifa head with movable jaws is lightly different then the regular Tifa head. The jaws look somehow a bit wider.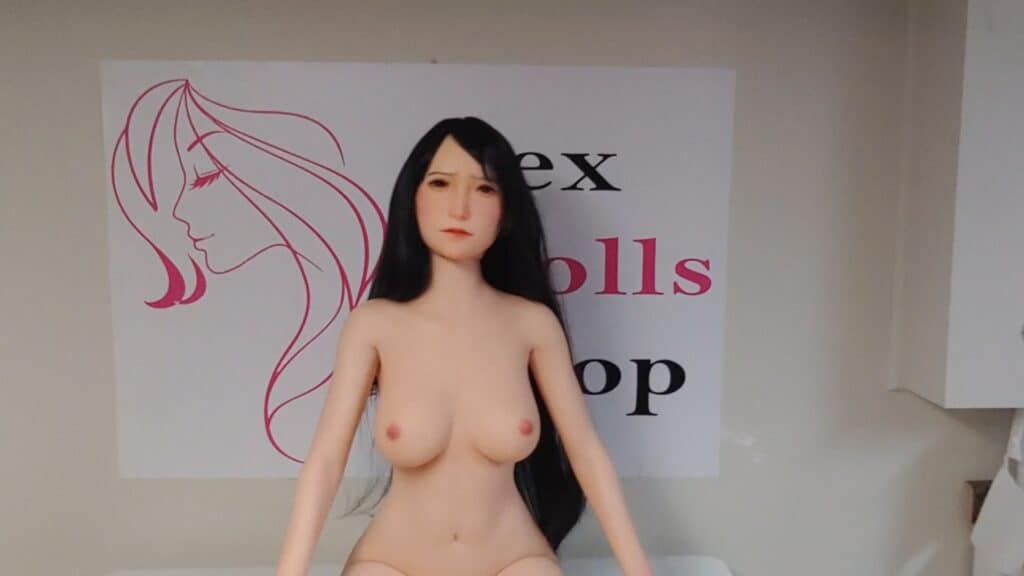 2. Skin: 8/10
The skin is silicone. The boobs are soft and the rest is just regular silicone. Silicone reproduces human skin perfectly however, it is harder to the touch than TPE. On the other hand, it is much more resistant to scratched and stain.


3. Boobs: 8/10
The boobs are fine.


4. Labia realism: 6/10
The labia on this one doesn't look very realistic in my opinion. I contacted Gamelady and they know that they did not do a good job on this one. They said that the 168cm model has much better labia than this one.
GameLady Tifa Review


5. Butt realism: 6/10
The Gamelady 167cm has a great looking butt however, it's only there to admire. The weight reduction option with it's foam core makes it much too hard. It doesn't giggle at all. I don't think that butt lover will be pleased with this butt.



6. Hands: 10/10
The hands look just so real! And the articulated fingers on this doll are perfect! I don't see how they could make it any better.


7. Holes placement: 10/10
The Love Holes Placement seem to be pretty good to me. What do you think?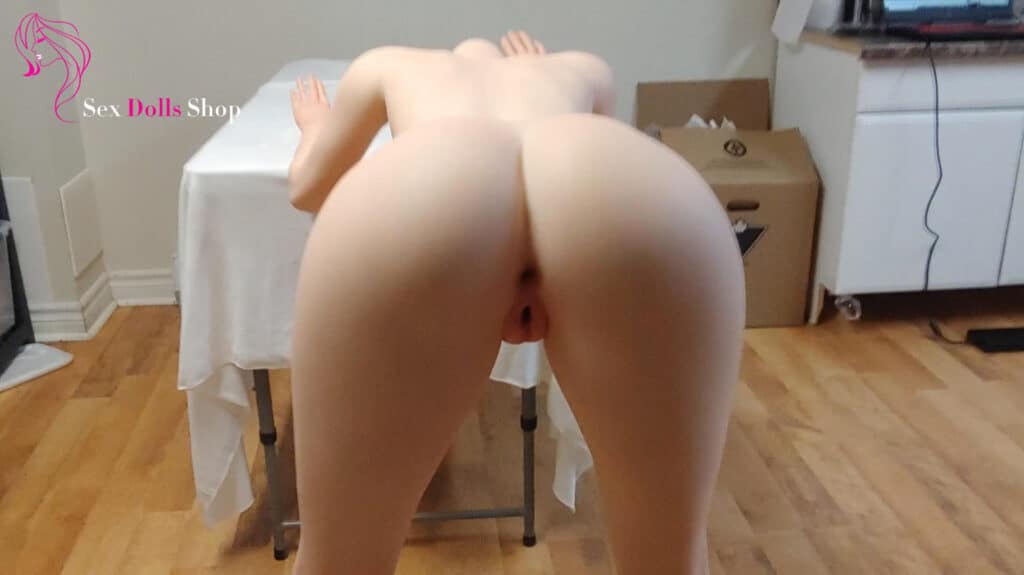 8. Weight: 8/10
She light for such a tall doll! Strange enough, the one we had weighed about 70 lbs. (including the head) on the scale while Gamelady shows that she weighs 77lbs.

GameLady Tifa Review
9. Articulation: 9/10
The articulations for that model are very well done. The missing point is for the creaking you can hear sometimes. 99% of all dolls make some small noises when you move the articulations.
10. General impression: 8/10
Gamelady intend to offer a high quality doll and do all they can to reach that goal. There is however some work to do. First, the Tifa head with movable jaws does not resemble Tifa enough. Second, they need to do a better job on the seams. Third, they need to make a softer butt. Fourth, they need to redo the private parts on that model. Or simply go for the 168cm D cup body instead.
I know they will work on these small drawbacks. Once done, the Gamelady dolls will be one of the best on the market.
I have to mention the exceptionally realistic mouth on the Tifa with movable jaws head. It is simple breath taking. Have a look at the screenshot below.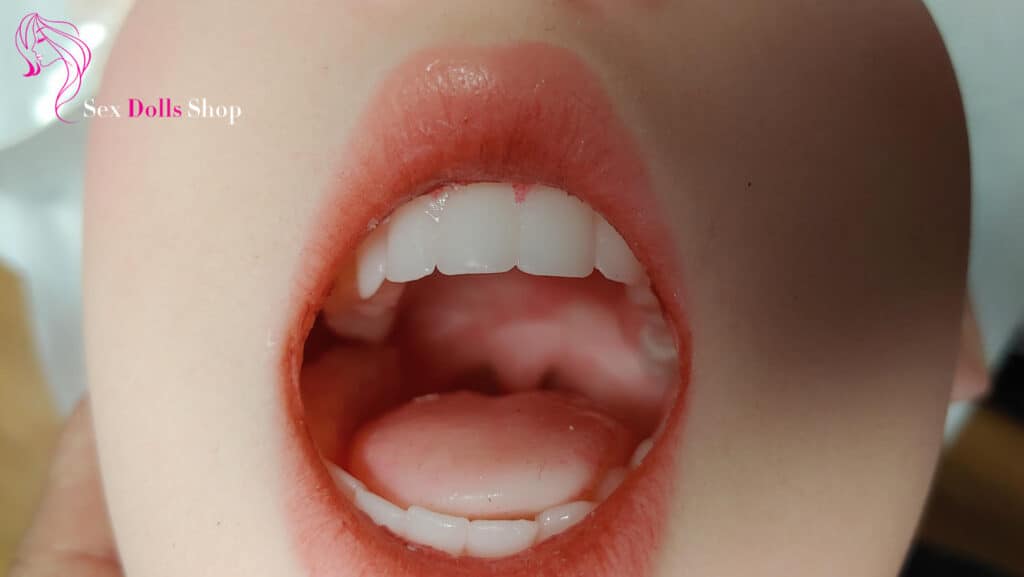 GameLady Tifa Review
Second fact that needs to be mentioned is the implanted eyelashes. Unfortunately, they seem to fall out easily, especially if you need to move the eyes. They can only do implanted eyebrows on heads with hard skin. This one has soft skin. These eyebrows are drawn.

To avoid this, I'd suggest to use the eraser on the top of a pencil to move the pupils instead of using your fingers.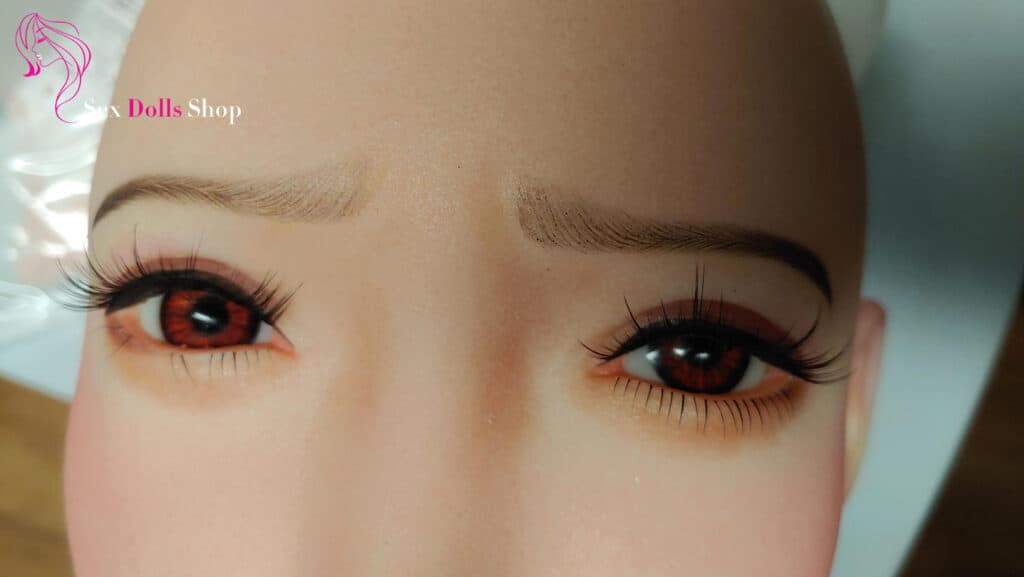 Watch our GameLady Tifa Review video below
Pros & Cons
Unique model
Lots of free upgrade
Great outfits
Light for a doll that tall
Bolt less standing feet are great
The mouth and movable jaws are breath taking!
High quality wig
Unacceptable seams along the body
Very hard butt
Tifa head not resembling
Unrealistic labia