Great sex toy!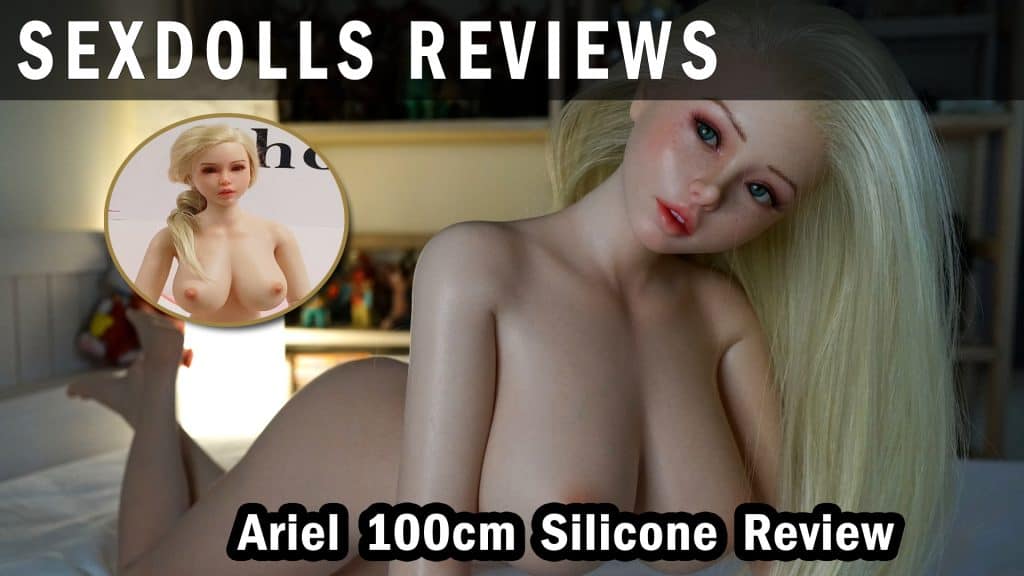 Piper silicone Ariel 100cm Review
This doll is produced by a company called Piperdoll. The particularity of this brand is that they have a seamless neck which is a big plus and add realism to the sex doll experience. The downside: Heads on these dolls are not interchangeable.
| | |
| --- | --- |
| BRAND: Original PIPER DOLL | MATERIAL: SILICONE |
| HEIGHT: 3'4 (100cm) | BRA SIZE: J |
| WEIGHT: 22 lbs (10kg) | VAGINA DEPT: 6.3″ (16cm) |
| BUST: 22.8″ (58.5cm) | ANAL DEPT: No anal sex possibility |
| FOOT: 5.1″ (13.5cm) | ORAL DEPT: No oral sex possibility |
| WAIST: 12.6″ (32.6cm) | HIP: 22.8″ (58.5cm) |
Here is our 10 points Piper silicone Ariel 100cm Review:


1. Promotion pictures likeness: 9/10
The body is exactly the same. The main difference is that the doll is actually much smaller than it seems to be on the promotion pictures.

This doll has implanted hair and body paiting which is very nice. I have the feeling that the implanted hair will fall with time because the head's skin is quite soft.

Usually silicone heads with implanted hair are made with hard silicone to make sure that the implanted hair stay in the skull and do not fall off easily.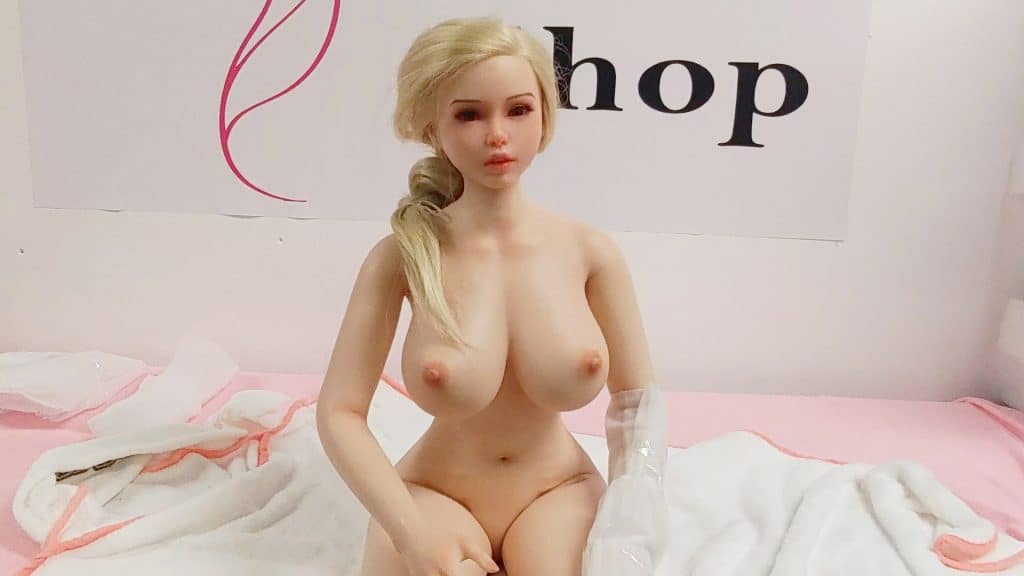 2. Skin: 9/10
Piper's silicone skin is one of the softess on the market. It is very nice, smooth and soft.


3. Boobs: 9/10
The gel boobs are very nice and they feel great. Although they look like more than a handful on the pictures, they do not fill my hand because the doll is small.


4. Labia realism: 5/10
The labia on this model is not particularly well done. There is no clitoris and nearly no labia at all. I don't personally care but some of you may.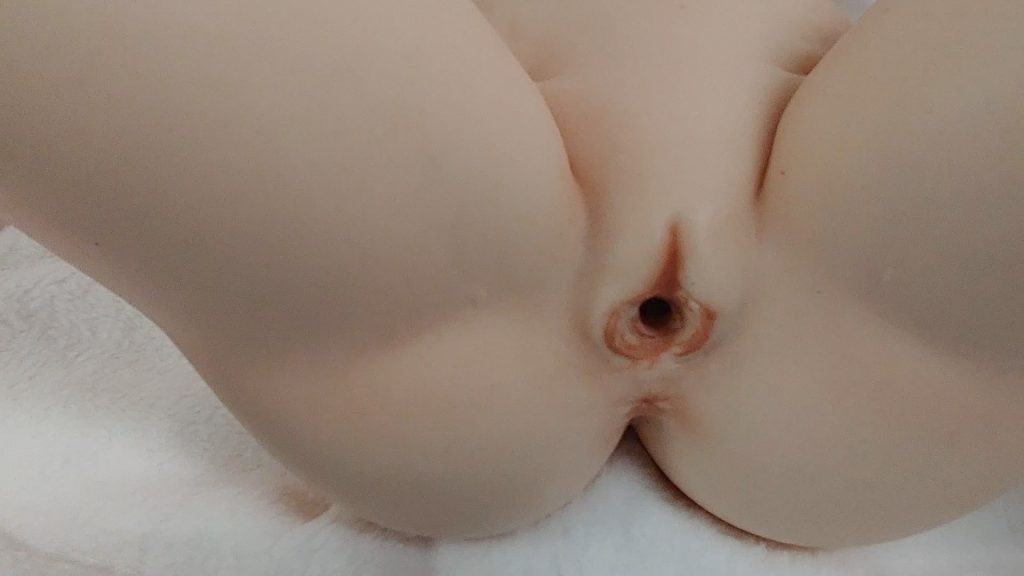 Ariel 100cm Review


5. Butt realism: 8/10
Ariel's bump is one of the most beautiful bubble butt in the sexdoll market and they perfectly replicated it on the small 100cm silicone version of Ariel. My only critic would be that it doesn't giggle much but to be fair, I think it would be difficult to do a giggling butt on such a small doll.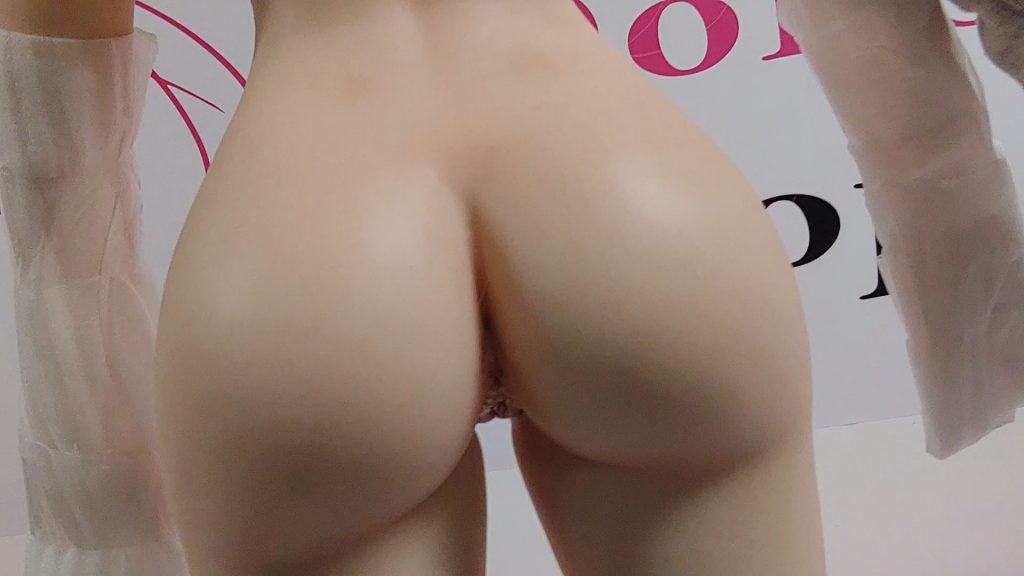 6. Hands: 4/10
The shape is OK. The fingers are useless and will snap as soon as you try to bend or position them.



7. Holes placement: 10/10
The LHP (Love Holes Placement) is accurate and realistic. Although the anus is not usable, the aesthetic of it looks very realistic.


8. Weight: 10/10
At 22lbs (10kg), she is extremely easy to manoeuver and to move around. This is and the ease of storage are of course the main reasons for buying a small doll.
Piper silicone Ariel 100cm Review
9. Articulation: 9/10
The articulations were well adjusted. Maybe a little hard for such a small doll but they always loosen a little with time.



10. General impression: 8/10
Piper Ariel is one of the most attractive and sold model in the whole sexdoll market. This one is the exact replica of the silicone version of Ariel. To me, this is more like a sex toy than a sex doll. It would be a little too small for me. I like to have my hand filled with big breasts. These ones do not.

That being said, if you do not have space for a big doll and/or if you prefer lighter dolls, it is a beautiful model with great features. She has a nice curvy figure and the build is really well done.

Watch our Piper silicone Ariel 100cm Review video below
You can look at the full video review here below.
Pros & Cons
Very Attractive Model
Well adjusted articulations
Great Piper work craft, as usual
Looks Like The Marketing Pictures
Beautiful curvy figure
Very light
Realistic LHP
No anal sex capabilities
No oral sex capabilities
Poorly made fingers
Poorly designed labia