Rare Aibei 153cm M cup review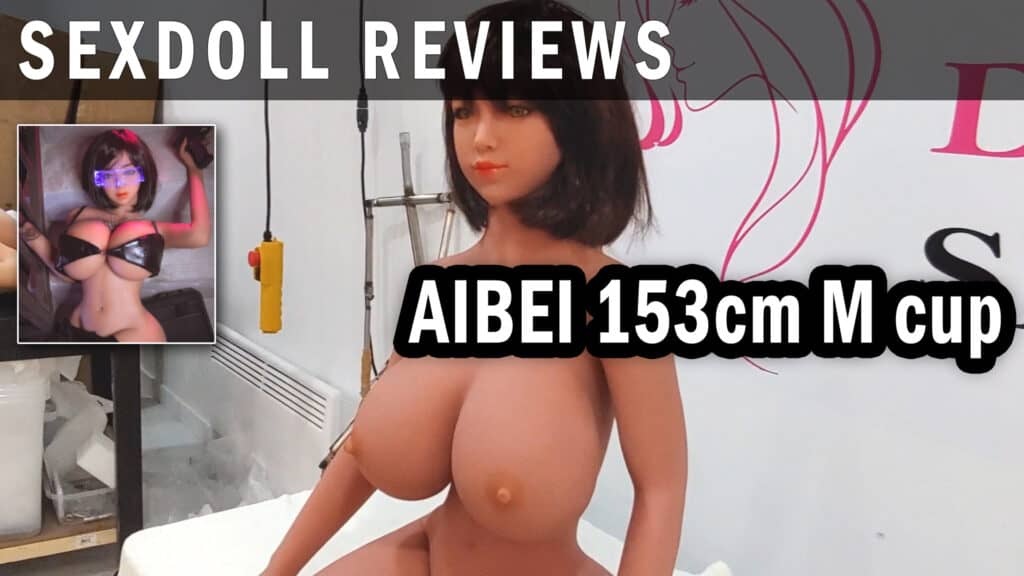 Aibei is quite unknown factory. They produce unique models as well as models that are "strongly inspired" by other brands. This is maybe why many vendors stay away from them. I was satisfied with the products I saw from them until now. For the moment, we just do not know how long their dolls last in time in terms of skeleton and skin.
| | |
| --- | --- |
| BRAND: Original AIBEI | MATERIAL: TPE |
| HEIGHT: 5'1 (153cm) | BRA SIZE: M |
| WEIGHT: 75 lbs (34kg) | VAGINA DEPT: 7″ (18cm) |
| BUST: 34.6″ (88cm) | ANAL DEPT: 6.3″ (16cm) |
| FOOT: 8.2″ (21cm) | ORAL DEPT: 5.9″ (13cm) |
| WAIST: 18.1″ (46cm) | HIP: 34.6″ (88cm) |
Aibei 153cm M cup review
This doll is basically a very muscular model with huge boobs. Although very attractive, her figure is not very natural. I am yet to meet a lady at the gym with such a slim waist, bazooka boobs, and small mega-round butt.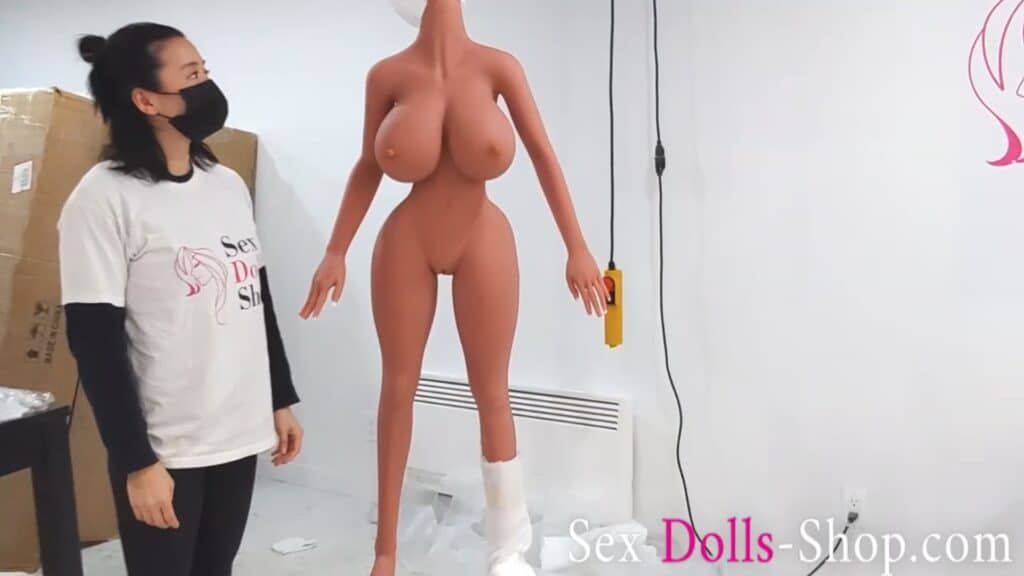 Her skin reminds me a lot of the WM's one. The color (this doll is a tan one), the texture, and the softness are almost identical to the WM's default skin. The boobs feel slightly firmer than natural boobs I would say and the butt doesn't giggle much, just like all butts on dolls with default TPE skin.
The skeleton was not equally adjusted. I would have thought that they would have some tools to measure the exact tightness of each articulation. It doesn't seem to be the case here.
The arms are strangely built as you will see in the video and the neck is built with a rigid hose instead of with actual junctions with bolts and nuts.
The love holes are not correctly placed. The vagina is too high and the butt hole too low. This will facilitate the missionary position and will complicate the doggy style position unless you arch her back a lot or you use the tighter entry hole.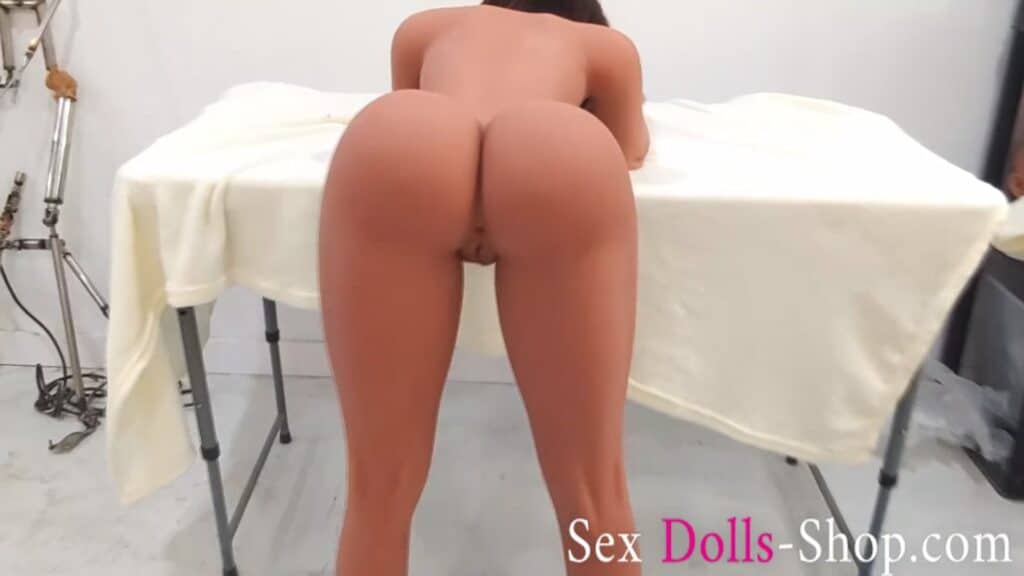 Here is our 10 points Aibei 153cm M cup review:


1. Promotion pictures likeness: 9/10
The doll is exactly the same as the one on the pictures. I was a little surprised by the length of her neck. It seemed to be too long. It all comes in place when the head and the wig is on.

2. Skin: 8/10
The skin is soft and pleasant to touch. She is the same texture as the WM's default skin. It seems to be built with high quality TPE.


3. Boobs: 9/10
The boobs are gigantic and great to touch. They are also filled with gel which is quite nice. After shooting that video, I recalled of a girl who had huge natural tits like the ones on this doll and I had the great honor to feel them. They were indeed very firm, even firmer than these here.


4. Labia realism: 7/10
The labia on this doll is fine. The vagina hole may look a little unrealistic, you decide!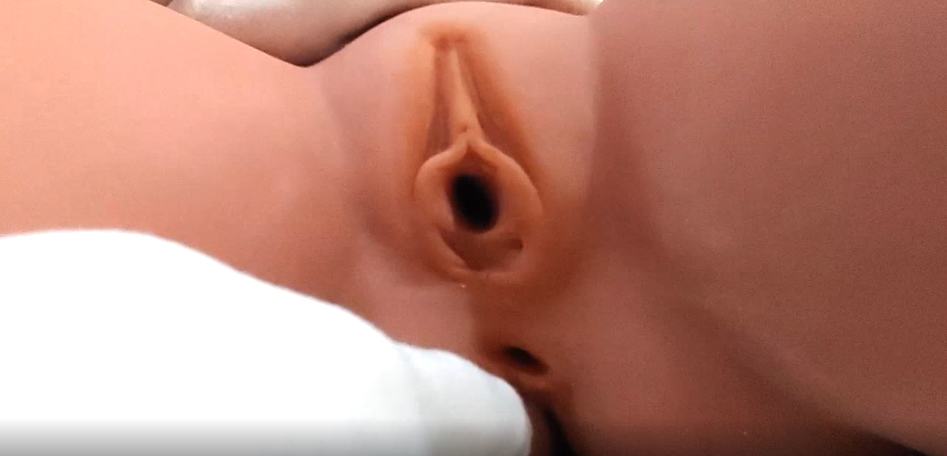 Aibei 153cm M cup review


5. Butt realism: 7/10
The butt is great… but does not look realistic which is part of that bodies' power of attraction on us! It is very unrealistically attractive.



6. Hands: 9/10
The hands are well done. The doll on this review have cheap wire fingers however, all the new models we order from them have the new articulated fingers and they are great!


7. Holes placement: 6/10
The hole placement is incorrect. It has an advantage when it comes to do her in the missionary style and a drawback when you wish to do her from behind.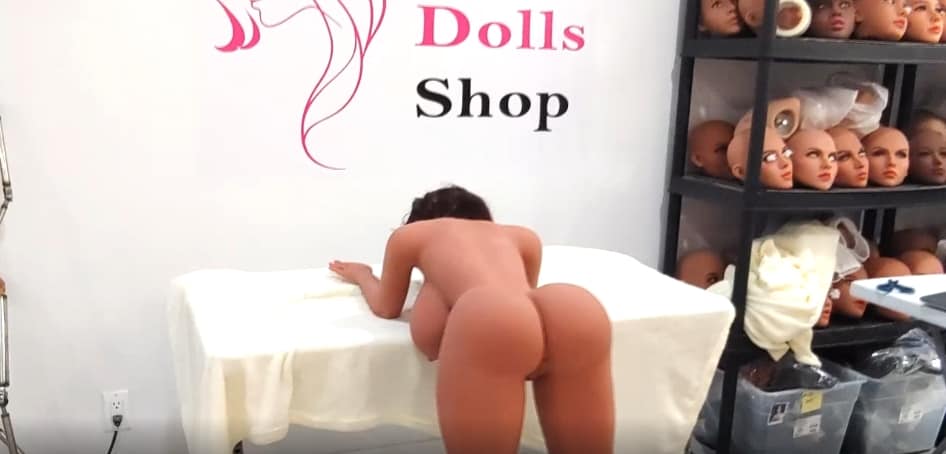 8. Weight: 7.5/10
She weighs about 73lbs with her head on which is ok.
Aibei 153cm M cup review

9. Articulation: 7/10
The articulations for that model were fine. Not equally adjusted. I gave her a 7 mainly because of her weirdly attached arms and her neck.

10. General impression: 8/10
It is generally a great doll. If this is the model you wish to have and are OK with the small drawbacks, go for it. Make sure you watch the video below before you buy.
Watch our Aibei 153cm M cup review video below!
BACK TO OUR LATEST SEX DOLLS REVIEWS PAGE
Pros & Cons
Very attractive model
Nice big gel breasts
Quality work craft job
Looks like the marketing pictures
Unique model
Unrealistic holes placement - Good for missionary's position sex, makes it more complicated for the doggy style