Here is a genuine 6YE 132cm L cup Review. We have her in stock and unboxed her for you. All you need to know about the 6YE 132cm L cup is here.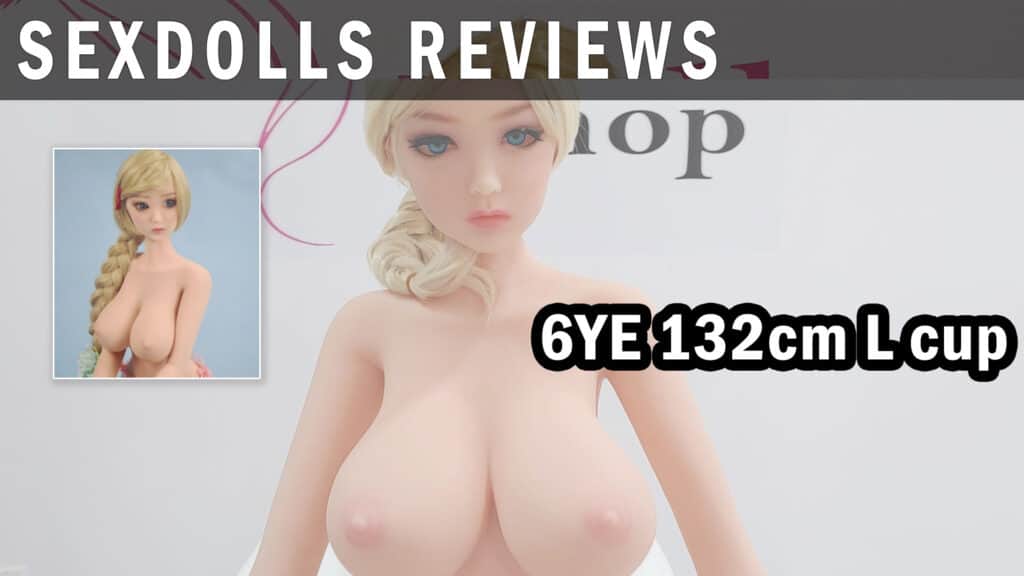 The 6YE factory is a well-established one located in Dongguan city in China. Their dolls are top quality, they offer 1 type of skin only which is pleasantly soft. The skeleton is sturdy, they offer shrugging shoulders and articulated fingers.
Their TPE skin requires oiling and powdering just like all TPE skin. By oiling the skin each month, your doll's life expectancy will be 4-5 years.
This particular doll is light and easy to maneuver.
| | |
| --- | --- |
| BRAND: Original 6Ye Doll | MATERIAL: TPE |
| HEIGHT: 4'4 (132cm) | BRA SIZE: L |
| WEIGHT: 33 lbs (15kg) | VAGINA DEPT: 5.9″ (15cm) |
| BUST: 22.44″ (57cm) | ANAL DEPT: 5.2″ (13cm) |
| FOOT: 6.5″ (16.6cm) | ORAL DEPT: 5.2″ (13cm) |
| WAIST: 14.94″ (38cm) | HIP: 22.83″ (58cm) |
6YE 132cm L cup Review
I had the feeling that her breasts look a little smaller in reality than in the pictures. This impression comes possibly from the fact that this doll is really tiny. Although she is tiny, it never felt weird to be around her. I am 5'9.
You can see some factory pictures of this particular doll here:
https://www.sexdolls-factory-pictures.com/6ye-132cm-l-cup-factory-picture/
Here is our 10 points 6YE 132cm L cup review:


1. Promotion pictures likeness: 9.5/10
The doll in real look exactly like the one in the promotion picture

2. Skin: 8/10
The skin is soft and resistant.


3. Boobs: 8/10
The boobs feel great especially if you choose the gel breasts option. Because this doll is so tiny, the boobs look a little smaller in real than on the promotion material.


4. Labia realism: 7/10
The labia look fine. They are OK. I have seen much worst, but I have also seen much better. Refer to the video below.


5. Butt realism: 7/10
The form is great but I would prefer if it would be a little gigglier. Unfortunately, the hole placement is incorrect in this doll. See below for more information.


6. Hands: 3/10
The hands are floppy and very cheaply made. 6Ye does produce articulated fingers however, unfortunately, the articulated fingers option is not available for this doll.


7. Holes placement: 5/10
This is an older model and the holes are not correctly placed. It is mainly the butt hole that is lower than it should be.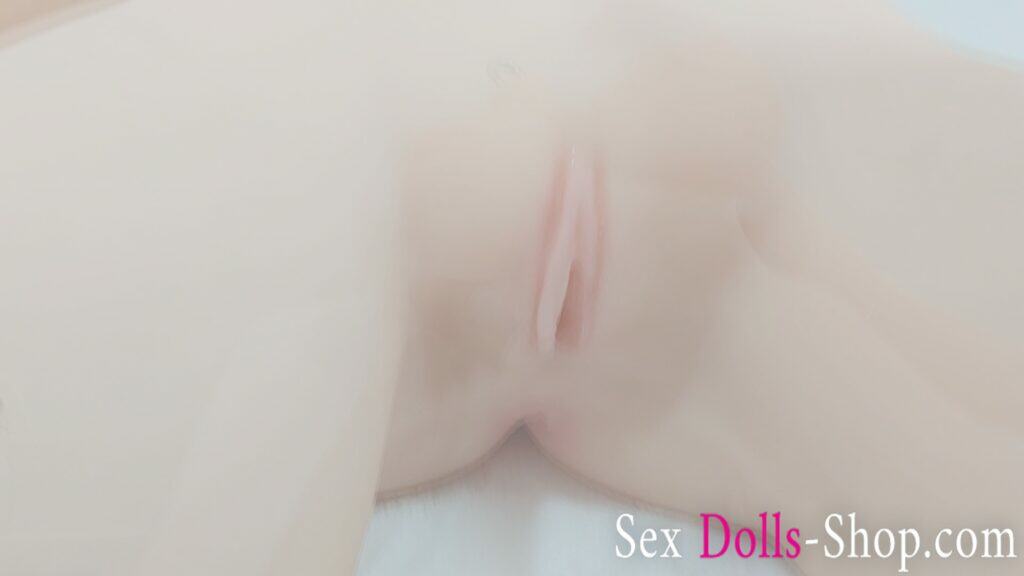 8. Weight: 10/10
This doll is light and easy to manoeuver. This is really an ideal weight for a sex doll.

9. Articulation: 6/10
The articulations for that specific doll were a little too stiff for my taste. Maybe do they expect them to loosen a little with time?

10. General impression: 8/10
I really liked this doll for its cuteness and weight. The skin softness is great and it has everything you are looking for. I would personally have liked the boobs to be a bit bigger. It is a good doll to start with or one you'd love to have after you owned a super heavy doll and wish to go lighter.

You can buy this doll here
Watch the full 6YE 132cm L cup review video below
BACK TO THE LATEST SEX DOLLS REVIEWS PAGE
Pros & Cons
Light
Reputable brand
Soft gel breasts
Floppy hands
The articulations were a little stiff
Unrealistic holes placement