Here is a genuine Piper doll Silicone Phoebe Review. We had her in stock and unboxed her for you. All you need to know about the Piper doll Silicone Phoebe is here.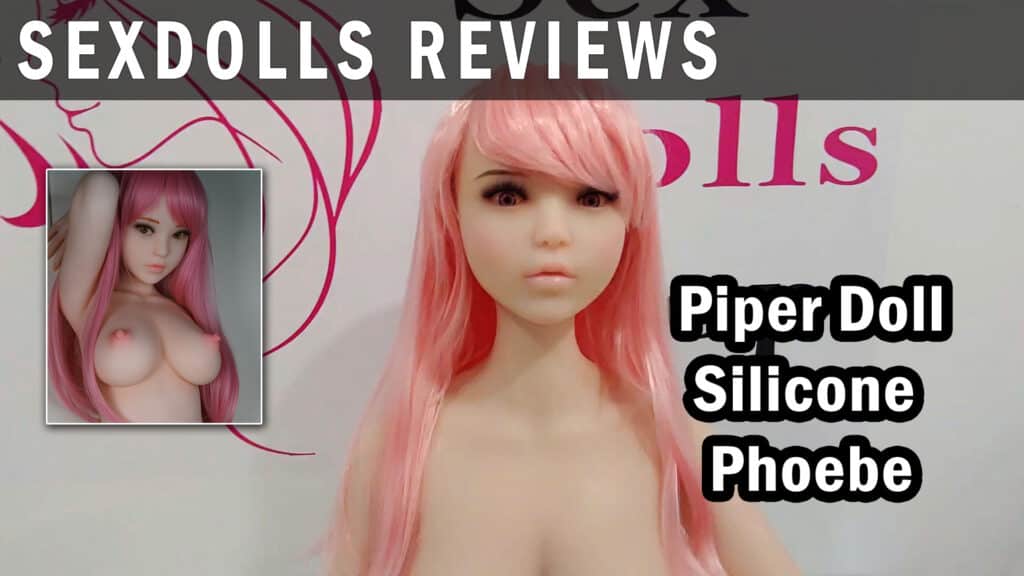 This doll is produced by a company called Piper which is under the Doll House 168 umbrella. The particularity of this brand is that they have a seamless neck which is a big plus and add realism to the sex doll experience. The downside: Heads on these dolls are not interchangeable.
| | |
| --- | --- |
| BRAND: Original PIPER DOLL | MATERIAL: SILICONE |
| HEIGHT: 4'2 (130cm) | BRA SIZE: D |
| WEIGHT: 50.7 lbs (23kg) | VAGINA DEPT: 6.6″ (17cm) |
| BUST: 29.9″ (76cm) | ANAL DEPT: 5.5″ (14cm) |
| FOOT: 7.4″ (19cm) | ORAL DEPT: NO ORAL SEX POSSIBLE |
| WAIST: 19.1″ (48.6cm) | HIPS: 32.2″ (82cm) |
Piper doll Silicone Phoebe Review
This doll is in silicone. We wish to warn you that all PIPER big silicone dolls are flawed. Their anus and their vagina tend to tear rapidly. In this video, you will see that I had the feeling that the factory solved the issue with the soft butt option: it didn't, unfortunately.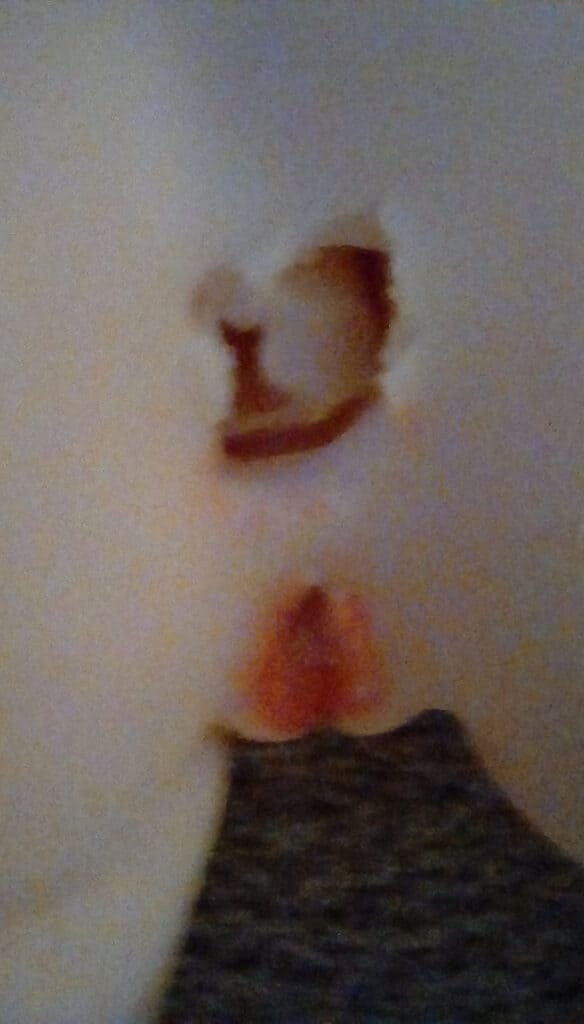 Worse, the factory does not stand behind its product. As an example, here is what they replied to us when we asked them for compensation because we had to fully refund our customer:
"The silicone dolls are more a display product and are not really to be used as sex dolls"
I do not kid you. They sell sex dolls that should not be used as sex dolls.
"We do not compensate because this customer surely used the wrong lubricant."
We sent a full refund to the customer, absorbed the loss, and retrieved all Piper dolls' big silicone dolls from our pages. It is sad because except for the crucial flaws, the doll is a nice product. The body is great, the face is really sweet, the gel breasts feel fantastic and the vagina is superbly soft and tight.
Here is our 10 points Piper doll Silicone Phoebe Review:


1. Promotion pictures likeness: 10/10
The doll in real look exactly like the one in the promotion picture

2. Skin: 8/10
I find silicone to be very hard. The soft butt and soft breasts are fantastic though.
Silicone is much more resistant to stains and scratches than TPE.


3. Boobs: 9.5/10
The gel boobs on this doll are perfect! The 0.5% missing is for the nipple which is not super realistic. But I am being picky here.


4. Labia realism: 7/10
The labia look fine. They are OK. I have seen much worst, I have also seen much better. Refer to the video below.
Piper doll Silicone Phoebe Review


5. Butt realism: 7/10
The form is great. You have to choose the soft butt option otherwise it will be much too hard.


6. Hands: 8/10
The hands are OK. They are better than their standard TPE models however, a doll sold for that price should have articulated fingers per default. Unfortunately, Piper does not offer the articulated fingers option as I write this article.


7. Holes placement: 10/10
The holes placement on this doll is perfect.

8. Weight: 8/10
It is maneuverable. Silicone is heavy however they build the doll with a foam core which allows making her lighter.
Piper doll Silicone Phoebe Review

9. Articulation: 10/10
The articulations were well adjusted. No complaints here.

10. General impression: 6/10
The doll itself is fantastic. She has everything, a great butt, beautiful soft tits, a nice face, big hips BUT she is flawed. Her anus and vagina rip easily. That is why we removed all big silicone PIPER dolls from our website. We do not carry these anymore. Piper does not stand behind its products and we can't afford to refund every 2 customers. It is with great displeasure that we had to remove all big silicone Piper dolls from our website.


Piper doll Silicone Phoebe Review
Unless a special option is available, nearly all silicone heads do not have oral capabilities. This lies in the fact that silicone is too hard and the mouth would simply crack. I have no explanation as to why they do not use a softer type of silicone for the head in order to allow oral sex.
The silicone Phoebe's hands are much better than the ones on their TPE version. The wired in their fingers are much more rigid and sturdy however, they are still a step back compared to all other factories that now offer the articulated fingers. As I write this article, Piper does not offer that option.
Piper doll Silicone Phoebe Review
Their hard hands and hard feet options are good ideas. The hard feet option allows the doll to stand without the bolts under the feet. The hard hand option is supposed to allow the doll to do the doggy style position without damaging the hands and the ankle.
The main problem is that the feet crack quite easily and we do not recommend having the doll's hands as support when you do doggy style. We think having the elbows on a pillow as support is a better idea.
We decided to stop selling this model. It is too flawed and Piper doll does not stand behind it and blame the customers.
Watch our Piper doll silicone Phoebe review video now!
BACK TO THE LATEST SEX DOLLS REVIEWS PAGE
Pros & Cons
Fantastic gel breasts
Great tight pussy
Attractive doll
Unacceptable vagina and anus tearing issue
Hands not up to the standard
Except for the soft option, the skin is very hard