Beautiful doll review!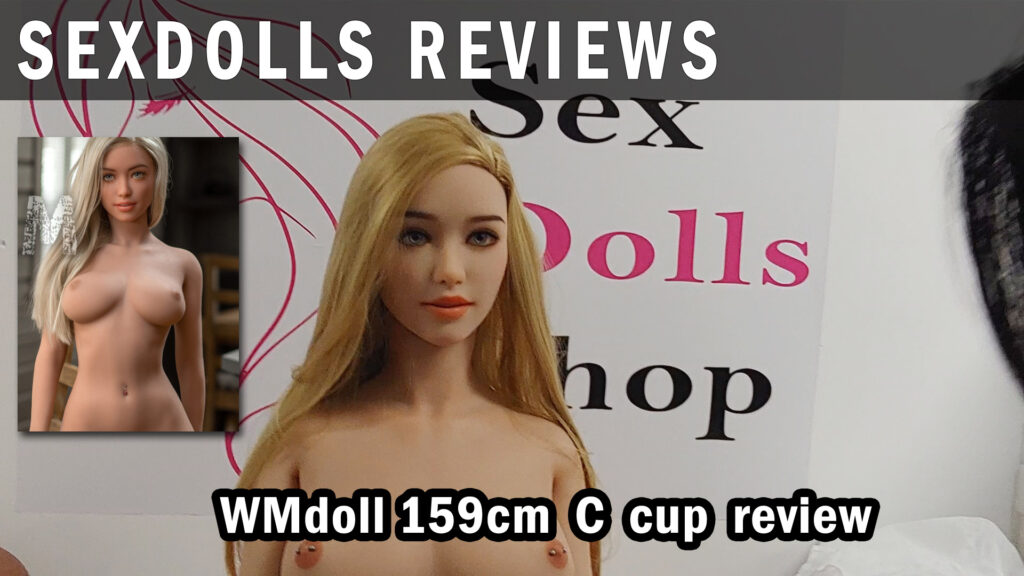 wmdoll 159cm C cup review
WMdoll is surely one of the most prestigious factories in China. They are well-known and established and their dolls are well built and durable.
| | |
| --- | --- |
| BRAND: Original WMDOLL | MATERIAL: TPE |
| HEIGHT: 5'3 (159cm) | BRA SIZE: C |
| WEIGHT: 79.3 lbs (36kg) | VAGINA DEPT: 7″ (18cm) |
| BUST: 32.6″ (83cm) | ANAL DEPT: 6.3″ (16cm) |
| FOOT: 7.4″ (19cm) | ORAL DEPT: 4.7″ (12cm) |
| WAIST: 22.4″ (57cm) | HIP: 35.4″ (90cm) |
Here is our 10 points wmdoll 159cm C cup review:


1. Promotion pictures likeness: 10/10
This body and head, which is the WMdoll head #326, is very resembling to what you can see on the promotion pictures. There is nearly no difference. Only the wig on the promotion pictures has a lighter tone, somehow less yellow.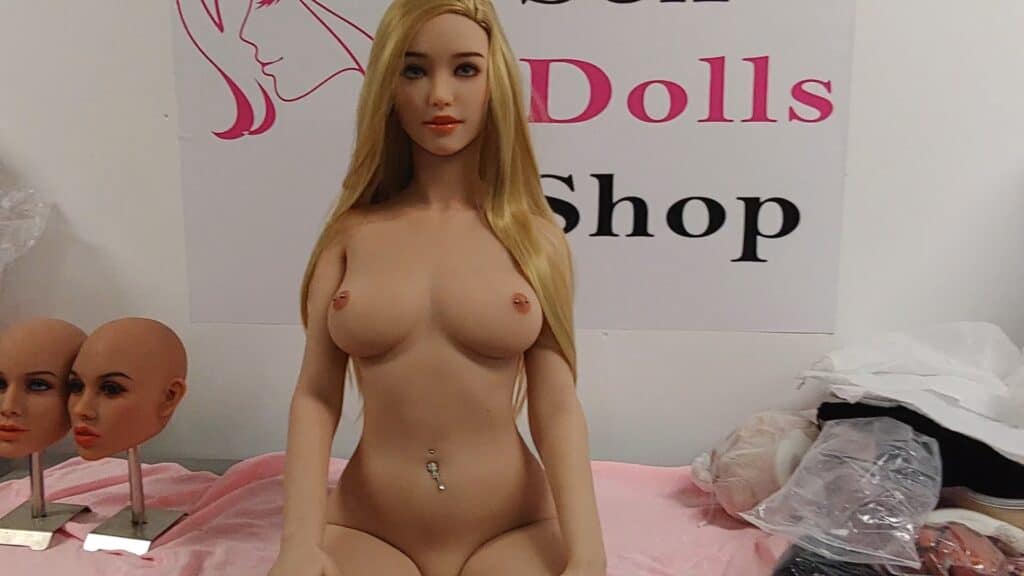 2. Skin: 9/10
This doll has the soft skin. In my opinion, it is a perfect compromise between the fragile ultra-soft skin and the firmer default skin. This one is softer but is still more resistant to scratches than the ultra-soft/jelly skin.

The customer ordered the doll with some piercings which added a touch of realism to the whole experience. I am not a big fan of piercings on a real woman but I have to admit that it looks good on a sex doll.


3. Boobs: 9/10
The boobs on this doll are hollow. Their shape is very attractive. Their newer models have now a shape that looks a little more natural in my opinion. They have a natural water drop form. The breasts on this doll are extremely attractive and they feel great as well.


4. Labia realism: 6/10
I definately think they could have done a better job here. Sadly, it just looks like the average WM doll labia. I personally do not really care because I am more a boobs man than a labia man however, for those of you who are looking for well designed labia, you won't be pleased with this one.

That being said, some WM dolls have very well designed labia. But it is not the case for the majority of their dolls.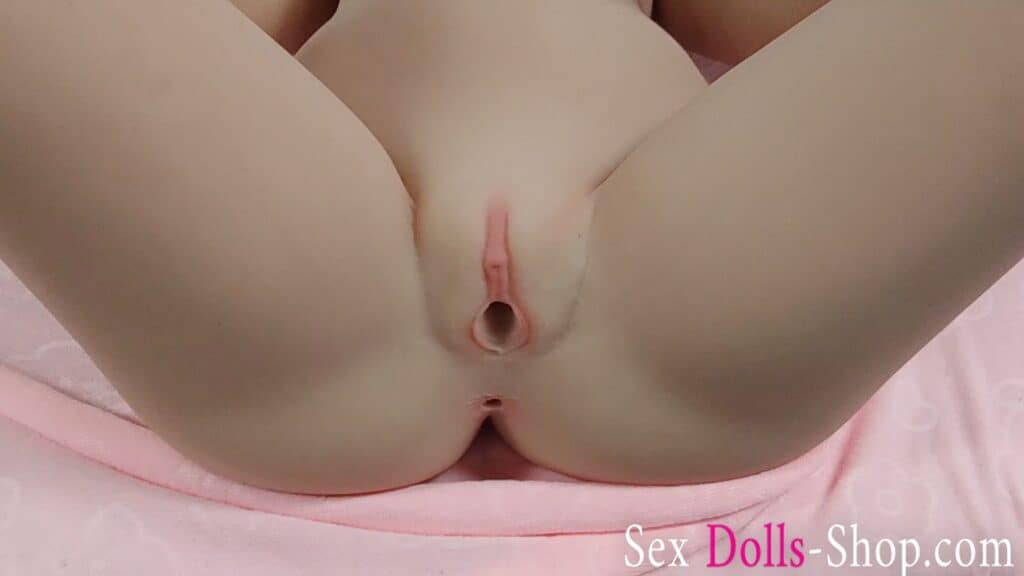 wmdoll 159cm C cup review


5. Butt realism: 8/10
She has a fabulous butt! The butt looks natural and has a beautiful shape. In fact, she looks like a very hot young lady that you would like to bang every single time you look at her.



6. Hands: 9/10
Well done! Pretty realistic. The hands articulated fingers are fantastic. They need to come up with a solution to have the fingers stop poking out of the fingers to get a perfect note.


7. Holes placement: 9.5/10
The LHP (Love Holes Placement) is accurate. Basically, all their oldest models have wrong LHP, and all their newest have correct ones. This one here is about 3 months old (as of Nov. 5th 2022) and has correct and realistic LHP.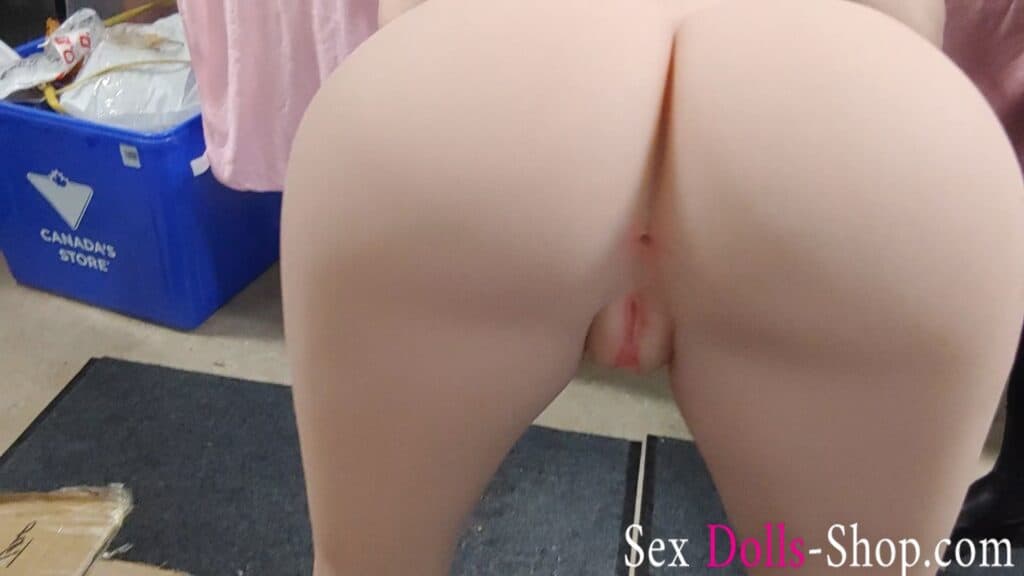 8. Weight: 6/10
At 78.9lbs (35.8kg) + the head which is about 4 to 5 pounds. She is slowly on the heavy side and you need to make sure that you can carry and maneuver a sex doll of this weight.

wmdoll 159cm C cup review
9. Articulation: 10/10
WMdoll always perfectly adjust the articulations on their dolls. They are not too stiff, not too loose. The articulcations on this one were perfectly adjusted.
10. General impression: 9/10
As I mention in the video below, I have the feeling that this doll was designed to look more like a real woman and they definitely hit their target with this model. She looks fabulous, her proportions are realistic and you will have the feeling of having a real woman in your home.
If this is the model you are looking to buy and that you can handle the weight, go for it, you'll lover her!
Watch our wmdoll 159cm C cup review video below
Pros & Cons
Natural looking body
Looks Like The Marketing Pictures
Love Holes Correctly Placed
Fantastic natural looking breasts
Well adjusted articulations
A Little Heavy
Unrealistic labia